3 min read
Three Methods To Incorporate Simple Gamification Into Your Solution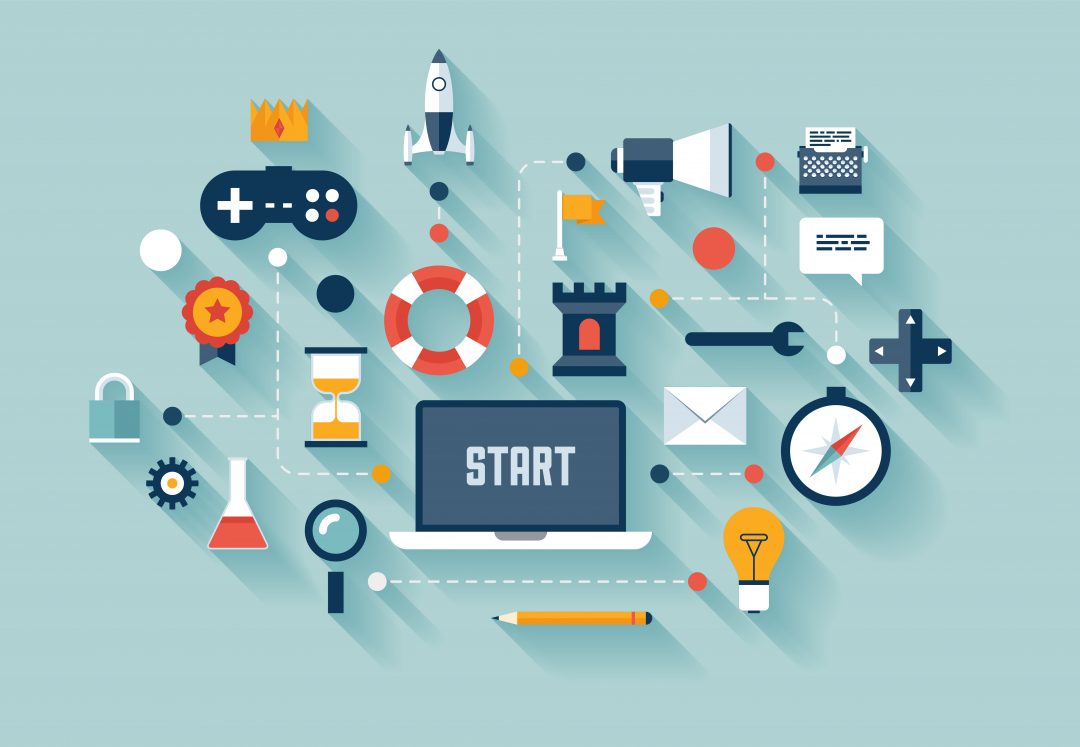 Let's face it: gamification is a hot topic in the Learning and Development field. Why wouldn't an Instructional Designer want to incorporate gamification strategies for just about every course they develop?
It's been shown over and over that gamification increases motivation and brings out the competition, which drives many adults to want to do better. The thing is, most people think it's too expensive to build gamification into their learning solutions; it takes too much time; you need to be crazy creative; and so on. We've heard them all! And it can be all of those.
Gamification can be daunting – but it doesn't have to be.
The Continuum
We've found there's a continuum at play. At one end, you have very immersive, complex games that are expensive. They take time to design, are often specific to one course. They are challenging to develop in a complex tool, and require a specific developer skillset.
But there's another alternative – we call it simple gamification. It's typically not time-intensive, doesn't require mad developer skills, and can often be easily worked into most learning projects with a marginal amount of additional effort. To realize the benefits of gamification in eLearning, consider incorporating some of the gaming principles:
Context
Challenge
Risk/Reward
Progress
Competition
Immediate Feedback
Let's break it down into three common methods you can use to incorporate simple gamification into your solution.
1. Presentation
People are bored with the same old eLearning. Let's face it, we've all taken (and maybe even developed) those boring, predictable courses. But it's tough to keep things new and fresh! This is where simple gaming can help.
Instead of putting text on a slide with tabbed or accordion-style interactions, why not use the context of a game? Think of a puzzle: organize the pieces of a process or image to reveal part of the information to layer your content – it's a simple challenge. Or maybe use a game board, where the learner clicks segments of a path to proceed through the standard tabbed or accordion interactions – a game context. Or how about incorporating a map where the learner reveals footsteps one at a time on a journey across the country towards the river.
Using this at the start of a course is sure to grab the learner's attention and tell them this course is different.
2. Application
We all know that giving learners the opportunity to apply what they're learning is key to engagement and retention. Why not use a game? You can have learners apply one of the skills from an Instructor-led segment using eLearning. By having learners answer questions based on a classroom case study, you can turn it into an electronic role-play bringing in the elements of challenge, risk, and reward. Put a progress indicator, and they have instant feedback. By making it so the learner can't advance if they don't answer questions properly, you introduce risk and reward.
3. Testing
Who's tired of those end-of-course tests? What learner actually enjoys doing them? And how many IDs actually enjoy writing them? Why not add a theme and tie that to asking the questions? Or better yet, ask the questions in a different way to earn pieces and make your way through a board? These bring in the elements of context, challenge, progress, and risk/reward. And what better way is there to test for terminology than a crossword? It's a tried-and-true classic that never gets old. These are just two ways to bring gamification to end-of-course testing.
But I'm not creative, and I'm stuck on ideas.
Start by using some of the ideas above, or better yet, use them as a springboard for your own! Think of a board game (there are a million different ones!) and tweak it to suit your needs. Or think of fun things you've done before (crosswords, puzzles, maps, scavenger hunts) and make it yours. It just takes a spark – and if you don't have one – call a friend and talk it through. Or call us and we can see if there's some way we can help build your solution.
So, what's your reason?
No, not to avoid this. What's your reason to do this? Use a simple idea and replace the time you would have spent coming up with that "so awesome new way to present a tabbed interaction" with a game context. You can do it.
In fact – I dare you to try!