What if you could improve safety and productivity at the same time?
That's operational excellence, and that's what happens when the connected worker benefits from proactive knowledge management tools and processes.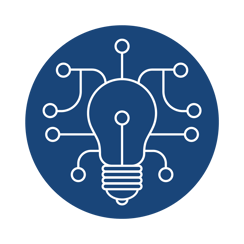 Content solutions that elevate performance.
Our expert team has extensive and reliable project delivery experience in the energy industry, working for clients in upstream (extraction), midstream (transportation), and downstream (refinement and conversion) environments.
The energy industry is transitioning from its traditional roots, investing in technology and generally moving to a more innovative footing. Supporting them on that journey is frankly our best thing.
That's because we're thoughtful about how our products and services intersect. We understand how they can work together to be more than the sum of their parts.
Our energy industry customers work with us to plan content to maximize efficiency, digitize procedures, and develop just-in-time documentation products that support their day-to-day operations.
Our energy clients tap into the following Innovatia services: