3 min read
The What, Why, and How of Great Engineering Specifications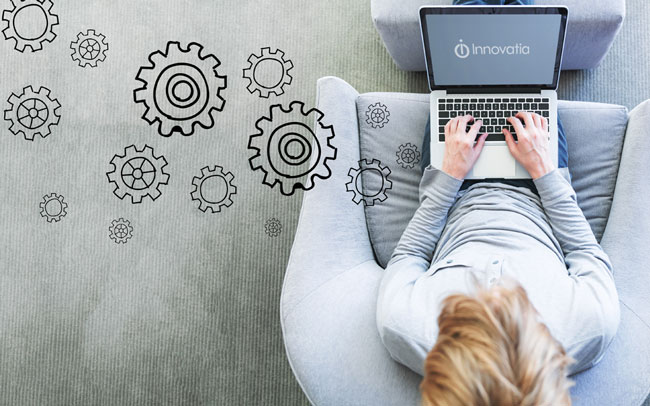 Pretty much every company that creates or purchases products or materials needs technical specifications. You might need specs for a pressure vessel you're procuring, for a contractor you're hiring to construct a pipe rack, or for raw materials your company needs for in-house fabrication. Clear, effective specs go a long way to making sure your company gets what it's looking for from its vendors, fabricators, contractors and designers. Additionally, they improve consistency, lower costs and help to manage risk.
What: Capture the Appropriate Amount of the Right Information
What does an effective engineering specification look like?
At their most basic level, specs are a group of documents detailing your company's requirements for a product, process or material. Your specs present requirements that are not covered by regulatory bodies and industry codes.
To be effective, specs should be:
almost impossible to misread or misinterpret, written in clear, precise language
explicit, but not so detailed they require constant clarifications or deviation requests from your vendors or fabricators
concise yet comprehensive, stating precisely what you need, what you prefer, and what you're not willing to accept
Why: Reduce Errors, Save Time and Manage Risk
If your specs aren't written clearly, they're easy to misinterpret. A vendor might produce a design based on a bad spec that fails to meet your requirements, forcing you to undertake time-consuming and costly reviews and clarifications. Similarly, confusingly structured information might lead your suppliers to miss some of your requirements. If they provide the wrong materials to site, your project might fall behind schedule or your facility's downtime might increase, costing you money.
Having a set of reliable, well-reviewed specs also saves you time and effort when undertaking projects. Chances are your company repeatedly procures certain items (instruments, valves, pipes) or designs similar plant components (pipe racks, electrical stations, pump houses). Having specs for these topics mean that every time you kick off a project, you aren't starting from scratch, giving you a running start.
Effective specs also help to mitigate risk. In the event of legal or regulatory challenges, safety incidents or environmental problems, you need to be able to produce documented proof that your company isn't at fault. If your specs are missing important requirements, conflict with code, or contradict other information your company provides, you could be liable.
How: Improve Readability, Write Unambiguously, Eliminate Redundancy
Best practices for writing specifications include:
Applying the Five Cs of communication.

Your specs need to be clear, concise, correct, complete and consistent. Professional technical writers and editors with experience in the engineering and energy industries can help.
Using simple language and short sentences.

Many technical documents are written to impress, not to inform. It's easier (and safer) to state "Use only fireproof materials" than to say "Materials that are in compliance with industry best practices for the prevention of combustion shall be used in all fabrication."
Capturing each requirement in a single, numbered statement or clause.

Avoid lumping together several requirements in a "wall of words" that readers skim over.
Stating explicitly who is responsible for each requirement.

Using the active voice helps—for example, state "The Vendor shall provide suitable protection for all pipes" rather than "Suitable protection for all pipes shall be provided." The latter statement is unclear as to who is responsible.
Eliminating redundancy and contradictions.

Repeating similar information introduces the possibility that one statement will contradict another, or that a reader could wilfully "cherry pick" one interpretation over another.
Streamlining your specs.

If your company has several versions of specs covering a certain topic, people will get confused as to which one is correct. Similarly, if your company has recently acquired another company that had its own specs, it's important to reconcile and harmonize them before confusion sets in.
Innovatia Can Help
Innovatia has undertaken numerous spec streamlining projects for major energy clients in the midstream and other sectors. We have the writing and subject matter expertise to ensure your specs and other technical documents are clear, accurate and effective. Our team of technical writers, technical SMEs, project managers and content solution specialists work with your engineers to analyze and optimize your information.
Whether you have your own specs that need improving, want expert advice for developing new specs, or would like our help reconciling numerous sets of technical documents, Innovatia has the people and processes to help you succeed.